Welcome it's time to start selling!
Sit down & make yourself at home with Love Australian Handmade
Thank you for choosing to sell your handmade pieces with Love Australian Handmade! We are so so passionate about Australian Handmade products and makers and are even MORE excited that YOU chose to list with us! Be assured that you are amongst the best of Australian Handmade! Be proud of what you are making, the smiles you bring to buyers faces when they receive your goods and the pride with which they wear and use your products!
Now let's get you started and selling! If at ANY time, you have ANY questions please please ask! You know what they say…there are no stupid questions! Send us an email to hello@loveaustralianhandmade.com or message on facebook or instagram and we will be more than happy to help!
You can now logon via your dashboard and start setting up your storefront and adding products. WOOHOO! You can logon at any time HERE or via the link www.loveaustralianhandmade.com/sellerlogin There is also a 'seller login' quick link in the footer of our website where you can logon at any time. **Please note that the seller login is case sensitive for both the email login and password.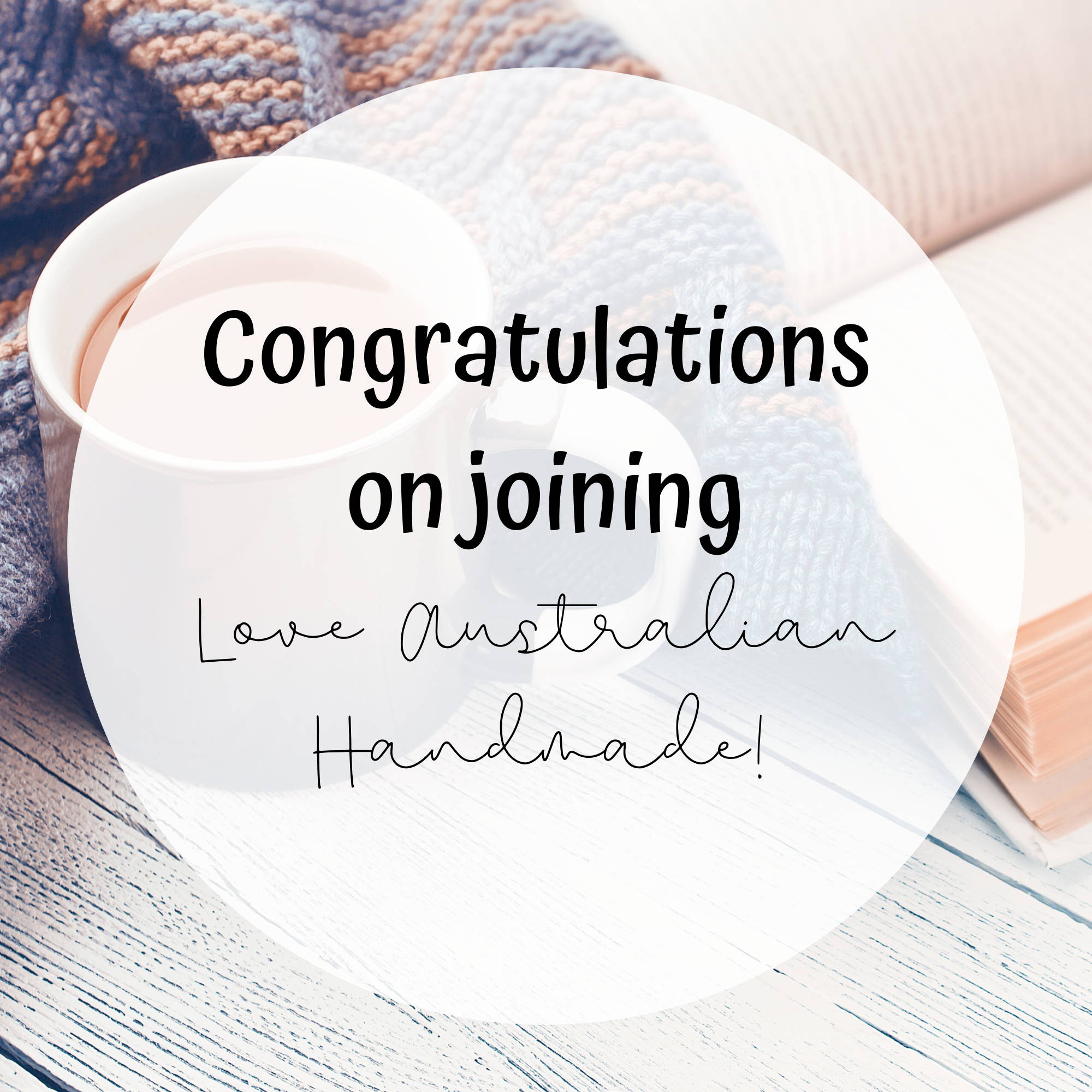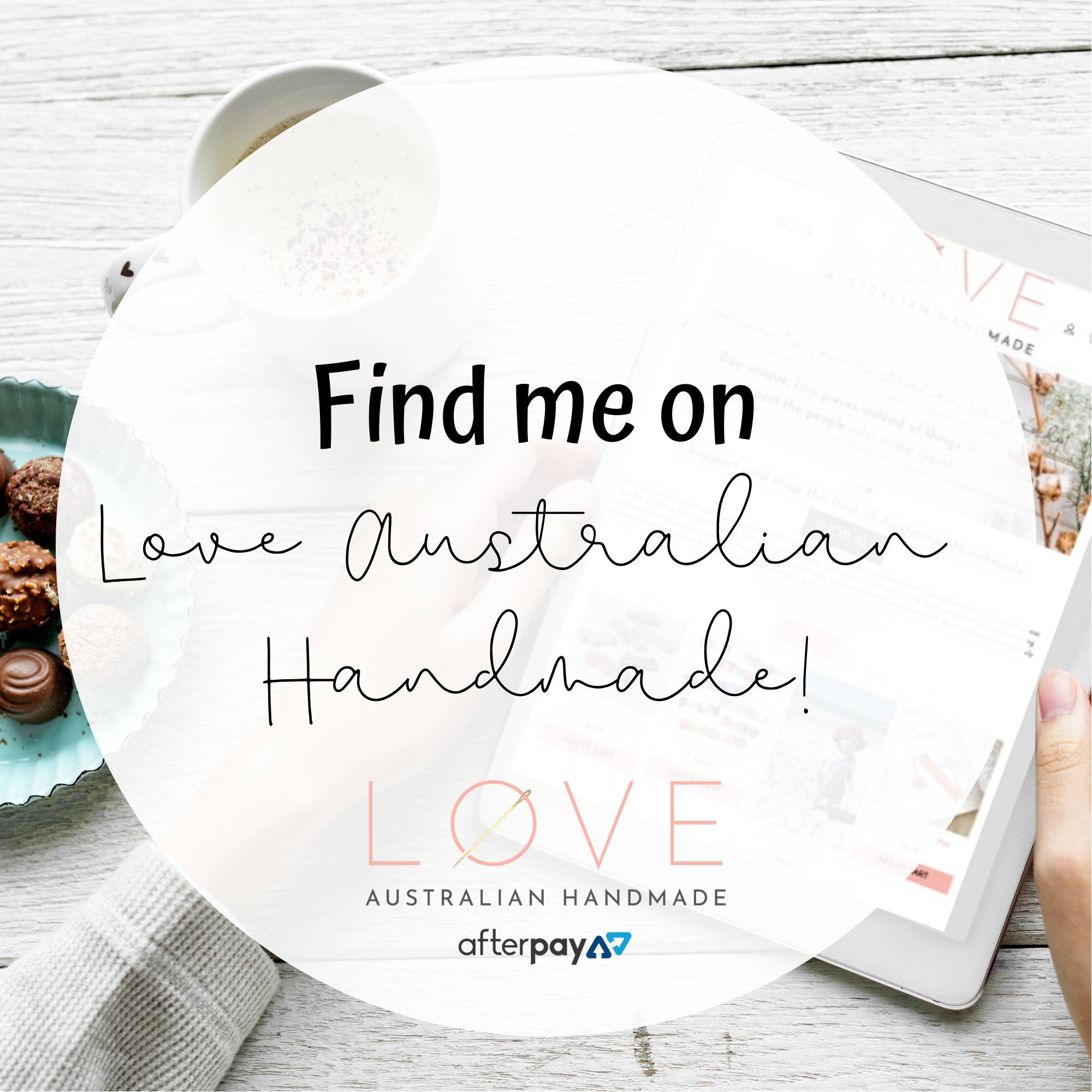 Setting up your storefront and adding products is pretty self explanatory, but if you have any questions along the way, please let us know. If you are struggling to add your products, please contact us, as there are some things we can do from our back end to help that you can't do from your dashboard.
You can find a short video provided by the website plugin supplier which has some detailed instructions HERE. *Please note that some of the features described in the video are not available on our website.
CLICK HERE TO DOWNLOAD YOUR CHEAT SHEET TO ADDING PRODUCTS
Once products are added to the website, we will be notified via email and approve within 24 hours (but likely MUCH sooner). Please ensure that ALL of your listings contain the following blurb, if it is missing your product will not be approved.
This product is handmade in Australia by ______
Shipped from ________
This item is (custom made/ready made), please allow ____ for your item to be posted.
Shipping options: ____ postage is INCLUDED in the price, gotta love that!
If multiple items are purchased from the same maker, excess postage charges will be refunded.
Contact (insert your business name) HERE.
Some more important bits about selling
All of your prices MUST include postage in the price. At this stage we cannot split shipping costs at checkout, so these must be included. We do heavily promote that shipping is included in all prices and this is also stated at checkout.
ADDING PRODUCTS WITH VARIABLES -

When adding products with

variables

e.g., choice of size please add them as follows.

Under variant details down the bottom of the listing 'add variant'

Under option name write the name of your variant i.e., size

Under option value type in your variable names pressing enter after each

variable

i.e., Size 1, Size 2, Size etc

If you have another

variable

e.g., colour. Add then as another variant under option name and then enter colours names under option value.

Then save changes. You will then need to go back into the listing and from there can edit the

variable

pricing (if different), edit stock levels and also give each variant an individual image (if applicable).

SALES - If you would like to make some or all of your products on sale, you have 2 different options. Either we can set up a discount code for your whole storefront or individual items which customers must enter at checkout to get the discount or you can mark each item as on sale. To do this you need to edit the product and write the sale/discounted price as the 'price' and then 'compare it to price' is RRP, this will then display the products as on sale. If you would like us to setup a discount code for you, please email us the discount code you would like to use, the discount amount, what products will be included and the dates and times you would like the sale to run.
HOLIDAY MODE - If you are taking a break at any stage, you have a few options for putting your storefront into 'holiday mode'. The most popular option is to disable all of your products and pop a note in your store description stating you are on a break with dates and the date of your return. Alternatively, you can leave your products enabled so that people can still purchase, but in this instance we would advise popping a note up the top of all of your listings in bold and a different colour stating that you are on holiday and that any orders placed during this time will be shipped upon your return on ___. Alternatively, we can also disable your whole storefront until your return (which will make it disappear completely until you are ready to return).
EXPRESS POST - If you would like to offer express post upgrade as an option on all of your listings, please let us know as we can easily add a check box for 'express post upgrade', just let us know the additional cost you would like to charge for this.
STOCK LEVELS - Please ensure that if you have limited

stock

(i.e. not UNLIMITED), that you select to 'track inventory' and include your quantity available for purchase. Please note that if you are offering variants that stock must be allocated per variant HOWEVER if you would like it not to be, please contact us as we have a super special plugin that can help but can only access it from our end. For example, you want to offer 5 spots in fabric 1, but ALSO want to offer it in a varying amount of sizes, we can help! I know, it's confusing, but if having trouble please contact us first!
Your very own storefront!
If this storefront will be your primary shop, we recommend that you edit your 'shop now' button on your Instagram and Facebook pages to direct sellers to your storefront with us. We want to make it as easy as possible for customers to find out where to buy from you! If you need help to find out the link to your storefront, please contact us and we will let you know.
If you would like to direct customers to your storefront FROM YOUR VERY OWN PERSONALISED DOMAIN NAME you can also set up a redirect from YOUR domain name to your storefront at Love Australian Handmade. An example of this is Ana, ma Petit Tresor who has setup her own domain name www.anamapetittresor.com to redirect her storefront with us. Click on the link to check it out!
If you don't own your own domain name currently you can purchase these through a number of domain hosts. If you are looking for someone to do this through we recommend VentralIP, their costs are low, their support super quick AND their based in Australia, just like us! You can find more information about purchasing your domain with VentralIP HERE. If you do end up purchasing a domain name through VentralIP please contact us and we can send you through detailed instructions for setting up your URL redirect.
Having your items on the Love Australian Handmade website is another tool to help increase awareness of your brand!
However it should not be the only avenue to access sales and your target audience, rather ONE tool in your toolbox.
You need to regularly promote that your are on the Love Australian Handmade website, and also network and link in with other Love Australian Handmade businesses. Strengthening this network will assist businesses to share their audience and hopefully sales. Make sure that you
join our facebook group for website vendors
so that you can get to know some of the other sellers on Love Australian Handmade.
You still need to have a strong presence on social media and handmade groups - use relevant hashtags on Instagram (trust us, people really use them!) and invest time in nurturing and refining your target audience.
Find below some images we would love for you to share on your Facebook, Instagram, Facebook/Instagram stories or even pop them onto your website with a direct link that you can also be found at Love Australian Handmade! Let's drive as many people as we can to the website and get Love Australian Handmade out there!