Hi, my name is Emily from Emmy Lou Creations. I would love to share my journey with you on how I become a seller on Love Australian Handmade and why I love it.
My partner and I own a cattle farm with our two young sons in South East Queensland near Toowoomba.  Last year I decided I needed a hobby that didn't involve the kids or the farm.  I dabbled in a few things and then fell in love making faux leather earrings.  I loved how easy to wear they were and that they could still have the wow factor of a earrings made from resin or clay but without all the weight.  
I started out just selling on Facebook and then went to Etsy, it didn't take me long to figure out that any profit I was making was being eaten up by their huge fees and was shocked to see they even took a cut of your shipping costs!  After looking around and trying some other things I found Love Australian Handmade via their Facebook group For The Love of Australian Handmade.  The fees looked great and I was excited to see that buyers could use AfterPay when they purchased your items.  
I signed up, added my products and within I think about 2 days I had my first sale with through LAH and I hadn't even really advertised. This was very exciting!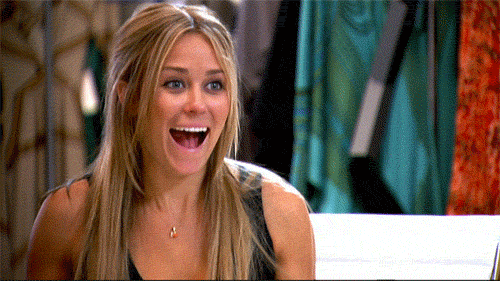 I try to post on my social media as much as I can, at least once a day, but quite often life gets in the way and I don't post anything for a day or two or even three, but even with my inconsistent posting, since joining LAH in mid-September last year I have sold over 60 pairs of earrings through my LAH store and to be honest I probably have sold even more because of LAH as I get a lot of custom orders through my FB page, a lot of which have no doubt come from LAH.
How do I make LAH work for me? When I post about my earrings on my Facebook and Instagram page, I also tag LAH. Why? Because I think of going to the LAH website like going to your local Saturday markets, most of us have been to the markets to buy either a particular thing or to just to browse and end up coming home with lots of cool things that you didn't intend to buy but couldn't resist and the LAH website is just like that. 
They have over 100 makers on their marketplace so if we are all tagging LAH in our social media posts then we are all sharing out customers.  Someone who goes to buy my earrings might also browse around and see a headband or dress to go with them from another maker and buy as well and vice versa. Even if they don't buy them then, your products have been exposed to potential customers they wouldn't have otherwise been exposed too.    
Then there are the customers that come straight from LAH themselves, they have a Facebook page with 19K followers and 13.8K Instagram followers.  LAH share the products on their website to their socials all the time and I have often had my products shared by them to all their followers.
For me, I am not at the point where I feel I need my own website and the expense and upkeep that comes with it.  I pay small fees for the luxury of being able to offer AfterPay to my customers and quite a few of my sales have been paid for by AfterPay and exposure to potential customers from other makers and through LAH's own advertising has been amazing.  
To top it all off the owners are lovely and if you need help with anything they are more then happy to help you and they have an amazing sellers FB group where you can chat to the other sellers, ask for advice and they share great business tips. 
If you are looking for a place to sell your handmade products, I can't recommend LAH enough!
Emily Smith
Emmy Lou Creations
www.loveaustralianhandmade.com/emmyloucreations
www.facebook.com/EmmyLouCreations
www.instagram.com/emmyloucreations1
---